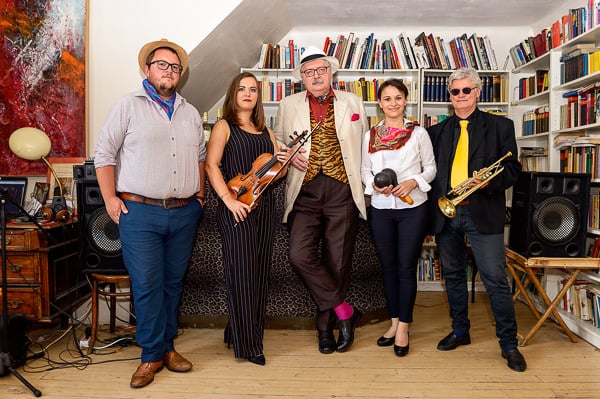 The first CD reviews were published
Concerto Magazine 5/2017
Polansky's musical realization of Malcolm Lowry's poems is a furious one …. the multi-talented guitarist allows rough sides and edges to flow into the songs …. Polansky is accompanied by fantastic and talented musicians …. The music includes many multicultural elements.
The Malcolm Lowry Project
Songs Between Heaven and Hell
Kurier, Vienna,Guido Tartarotti
8. October 2017
Rock: The musician Alfred Polansky, with an excellent line-up, has set to music poems by the British author Malcolm Lowry. The result impresses through its boundlessness – the music ranges from art song to pop until punk.
Magazine Film Sound & Media
December 2017
The Malcolm Lowry Project: Songs between heaven and hell (recordjet)
Most people are familiar with the name Malcolm Lowry mainly in connection to the filming of his novel "Under the volcano". However, the Englishman, who died at the age of 48, was also committed in lyric poetry (and in alcohol). On the present album the band demonstrates around Mastermind and guitarist Alfred Polansky how perfect these poems are suitable to music. The young singer Louis Romégoux was a godsend for this project, his full voice and the exact pronunciation make it easy to listen carefully to the beautiful words of Lowry's poems. The music varies from jazz, art song up to rock, to depict musically the lyrical bandwidth, but mostly acts the band – consisting of guitar, trumpet, violin, percussion – pretty pleasant for the ears, not to say almost poppy. And the cover, a reference to Mexican's 'All Saints Day' (Dia de los Muertos) is very special succeeded: how would that look on a record!